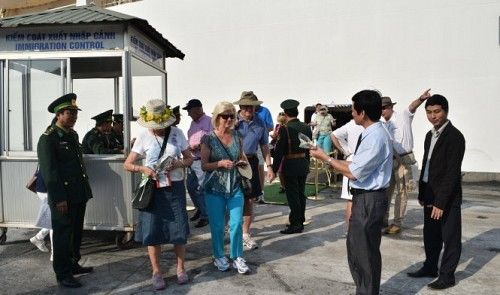 The visa-free travel policy will be applicable to German, French, British, Italian, and Spanish visitors, with an allowed 15-day stay for each entry, according to the document.
Vietnam will waive visas for the five countries for one year from the directive's effective date. These countries do not have a similar policy for Vietnamese citizens, however.
The Southeast Asian country currently applies a one-sided free-visa policy to eight countries, including Japan, South Korea, Norway, Finland, Denmark, Sweden, Russia, and Belarus.
Vietnam also has a visa-free policy for nine other Southeast Asian countries, including Brunei, Myanmar, Cambodia, Indonesia, Laos, Malaysia, Thailand, Singapore, and the Philippines.
According to the new directive, foreign tourists who visit Phu Quoc Island, off the southern province of Kien Giang, will not need to apply for a visa if they stay there for 30 days at most.
This measure will hopefully enable Vietnam to win back international tourists, at a time when the country's foreign tourist arrival numbers have repeatedly slumped for 12 consecutive months.
Source: http://vnexpressnews.net/