Investment promotion zeros in on specific targets
Do Nhat Hoang, director of the Ministry of Planning and Investment's Foreign Investment Agency spoke to VIR about new points in the investment promotion strategy this year to improve the...
Do Nhat Hoang, director of the Ministry of Planning and Investment's Foreign Investment Agency spoke to VIR about new points in the investment promotion strategy this year to improve the country's foreign direct investment attraction.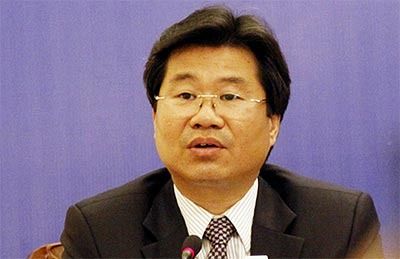 What are the main points in attracting foreign direct investment this year?
The Ministry of Planning and Investment will continue to improve its management and coordination role in investment promotion programmes by localities, focusing on priority fields and partners.
Our investment promotion efforts are going to be more focused, concentrating on specific fields and partners, emphasising on-site promotion and further supporting investors to tackle difficulties during project implementation. It is also important to combine investment promotion with trade and tourism promotion as well as external relation promotion programmes.
Promotion activities will focus on the advantages of each region and sector in order to maximise investment efficiency for localities, while still ensuring inter-regional and inter-sectoral links.
An important principle is that these promotional activities aren't designed to just benefit a specific locality as that could distort overall planning, instead, it's there to meet the overall needs of the country and promote the government's strategy of a more efficient growth model.
Could you elaborate on the priorities for these investment promotion programmes?
The promotion programmes will concentrate on infrastructure development, supporting industries, agriculture, and hi-tech industries to make the most of the imminent free trade agreements and the potential Trans-Pacific Partnership agreement (TPP).
For Japan, the activities will focus on investment in specific sectors outlined in the Vietnam-Japan industrialisation strategy and attracting Japanese investment into hi-tech agriculture.
Regarding European partners such as Spain, Germany, the UK, France and Italy, the activities aim to tap the predicted fresh investment wave that could follow the signing of the Vietnam-Europe free trade agreement (FTA) in the near future, particularly in industry, energy and infrastructure.
Hosting business dialogues is also a priority. For example – the Vietnam-Germany economic dialogue that marked 40 years of diplomatic relations between the two countries, and the Vietnam-US dialogue based on the 20th anniversary of the normalisation of relations.
We will also continue to target improved investor links with South Korea after the signing of Vietnam-South Korea FTA, which is slated to come into effect in the first half of this year.
Will the concentration on major partners continue this year?
Yes, but investors aren't the only decision-makers;  there are other parties such as banks, investment funds, investment consultancy companies, and business associations. In addition to major international businesses, we'll also target these other investors.
Attracting investment from small and medium sized enterprises (SMEs) is also a point of focus. These SMEs will contribute to developing Vietnam's supporting industries not only through manufacturing and supply of products for domestic and export markets, but also in helping to bolster the capacity of local firms through partnerships and business alliances.
Since SMEs are often  not well-informed, have limited finance and experience with outbound investments, we want to work with them through local banks and business associations, even introducing special mechanisms to help them save costs on market surveys before making any investment decisions.
The free provision of offices when foreign investors are temporarily working in Vietnam like the Japan Desk and Korea Desk programmes is one example. High-level promotional activities when political leaders are on visits is another case.
Source: VIR